"Been to two different places and spent over 500 quid having my DPF cleaned and that Terraclean thing which was a waste of time and was on the verge of buying a new DPF before I found these guys. Light hasn't come back on since."
Martin Harris via Google Places
Big Thank you to the DPF cleaning company...
I was sold an aftermarket DPF for my 2.2 62 plate Ford Transit, which turned out to be a big mistake, no way was it compatible with the Euro5 specification of my vans engine management...
Lost pull away torque, lost power and speed, the fuel range gauge was reading all over the place ( take note of this, the ECU couldn't understand the values it was receiving from the aftermarket DPF's sensors, which in turn effected the fuelling )
In a nutshell my van was pretty rubbish to drive....
Luckily I had kept my original FORD DPF, which I sent of to these guys, should have done that in the first place but I had been told wrongly by the garage that charged me £675 for a dodgy DPF that my original one was beyond fixing..... amongst other things...
Anyway, aggro aside..
Sent mine off and a few days later it came back, cleaned and shiny...
Fitted and set up what a difference...
Torque restored, pulls away from low revs again....
No annoying flat spot in the rev range, 16/1700 rpm, just where the revs drop to when changing up at say 2200rpm, flys up through the gears again now as it should do with little effort,
More power, so noticeable on hills,
More speed, 6th gear roll on overtaking on the motorway a doddle... again..
And now my fuel range indicator is back to normal, ( at first I thought it was the tank sensor, but it isn't, it's all data used by the powertrain control module, the dodgy aftermarket DPF threw all the values out)
My advice, don't waste money on aftermarket generic DPF's, get the one that came with the vehicle, was designed for the vehicle, get that one professionally cleaned by these guys....
For £150 odd quid bargain...
And beats putting glorified oven cleaner through your engine.
Mark Savai via Facebook
Really wasn't sure what needed to be done but a friend recommended me to go and see these guys. Richard sorted it no problem and quickly got my daily run around running as it should. Excellent customer service and competitive on price not planning on using anybody else on any of my cars in the future. Thanks lads.
Thomas Whittaker via Google
Had my Hyundai cleaned twice by Terraclean and still the light came back on. Took it to these guys 8 months ago and it's been fine since. Waited to leave my review to make sure it worked. Thank you so much.
Nickie Preston via Google Places
Top service. Very professional

I have a BMW 1 series and the DPF was blocked and went into limp mode
the dealer wanted over £1000 for the job. All done here for £300. Would highly recommend to everyone. Cheers guys.
Thomas Shaw via Google Places
Had mine terra cleaned twice and still the light came back on. Six month ago I had my dpf cleaned here and it's been good since no lights nothing. Waited to leave a review to see if it worked and it did.
Gee Dee via Google
Really, really helpful. Been to three different garages to get my DPF sorted, in the end I ended up here after spending money I didn't need to spend.
Thanks guys. X
Debbie Raild via Google Places
The DPF light came on on my van and went everywhere to try and sort it. Was the pressure sensor and a blocked DPF in the end. Don't usually write reviews but after wasting my time and money elsewhere I recommend these guys to everyone, including my local garage who couldn't sort the issue.
Scott Westwood via Google Places
Don't confuse what we do with what our competition calls "DPF Cleaning". In fact, a better way to describe what we do is "DPF Refurbishment".
Pricing: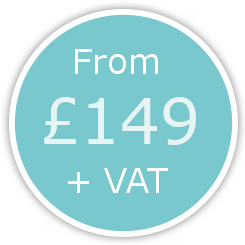 Clean 1
Removal of the DPF from its casing, Full Ultrasonic Clean, Kiln Drying, Welding of the DPF back into its casing, Pre and Post Flow Test of your DPF.
*Includes "FREE" collection and return of your DPF within a 35 mile radius.
*Outside a 35 mile radius charges apply. Call us for a quotation or, you can simply have the DPF sent to us and returned via a courier service. We're on hand to assist with this.
£169 + VAT
Clean 2
*Full Diagnostic. Removal of the DPF, Removal of the DPF from its casing, Ultrasonic Clean, Kiln Drying, Welding of the DPF back into its casing, Pre and Post Flow Test, Refitting of your "CLEAN" DPF, Software Reset and Test Drive.
*Sometimes it's not the DPF at fault. We check this first with our "dealer level" diagnostic equipment to diagnose and rectify the actual issue.
This represents excellent value for money.
Cars: just £299 + VAT
Vans, SUV's and 4x4's just £329 + VAT
Clean 3
Commercial DPF Cleaning.
Price on application ... you'll find us cheaper than the competition by the way, call us for a quotation.
Don't confuse what we do with the competition ... we remove the DPF from it's casing, Ultrasonically clean it, dry clean it and do independent "pre" and "post" flow tests. For this reason we have a 0% return rate because we know when you DPF leaves us we know it's clean, because it's been visually inspected as clean and the only way you can do that is by removing a DPF from its casing.
We clean DPF's for the general public, local garages, councils, fleet companies, warranty companies and dealerships ... for more information on what we do, click on the Facebook logo below and get a better insight into our operation.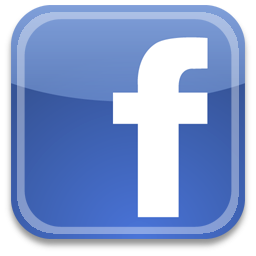 Over 4000 DPF's Cleaned to date.