Our process
Scrolling down you'll find a complete and concise description of what we do when we clean a DPF, from when we receive it to the point when we complete the process and send it back to the customer or refit it to your car.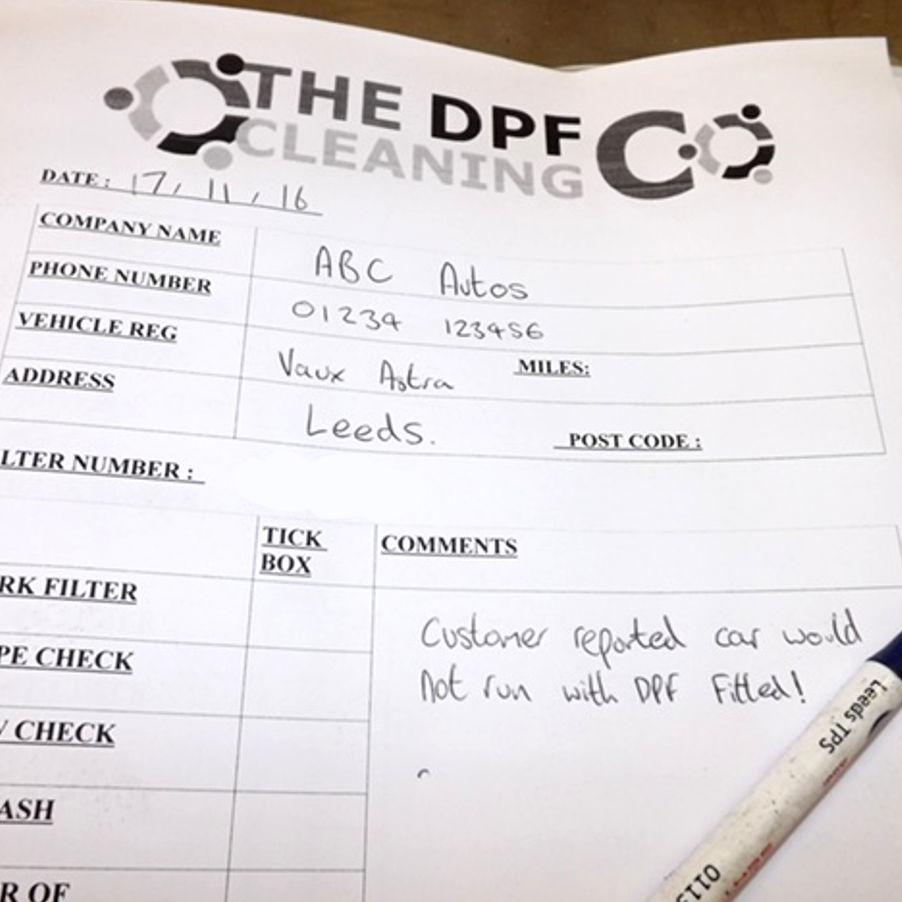 1.Before the cleaning process can begin, a test form is created. This will become a unique record of the customers DPF.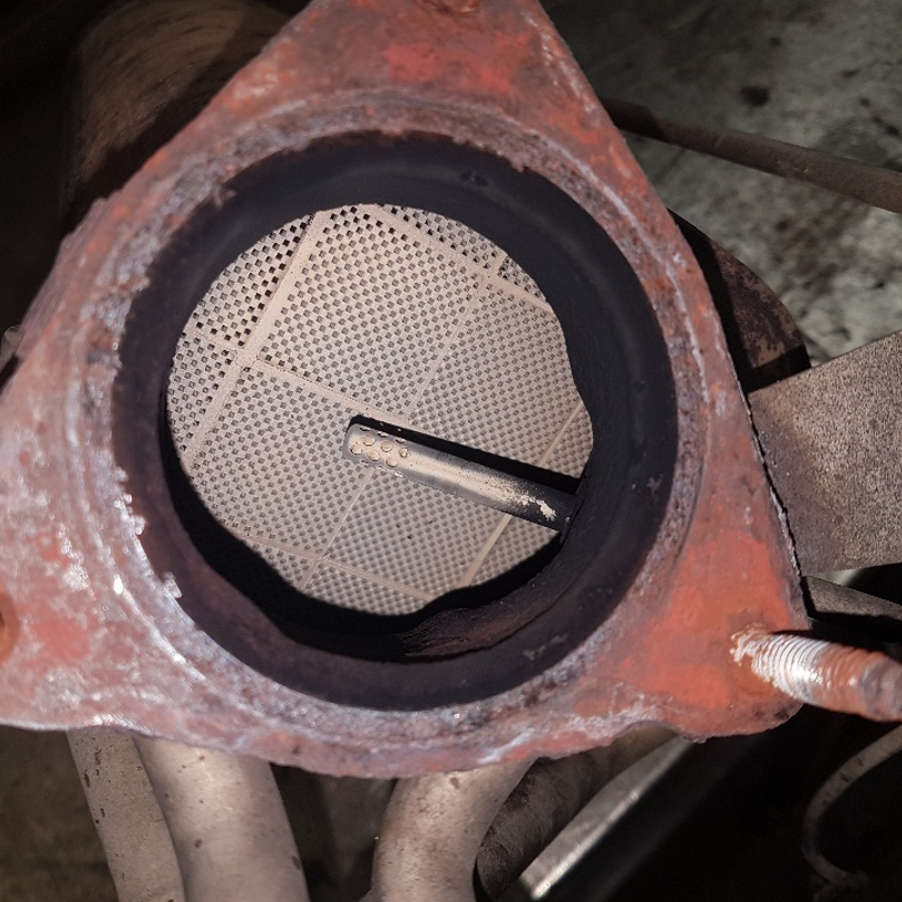 2. A visual inspection is made looking for physical damage to the DPF, usually using a "bore scope".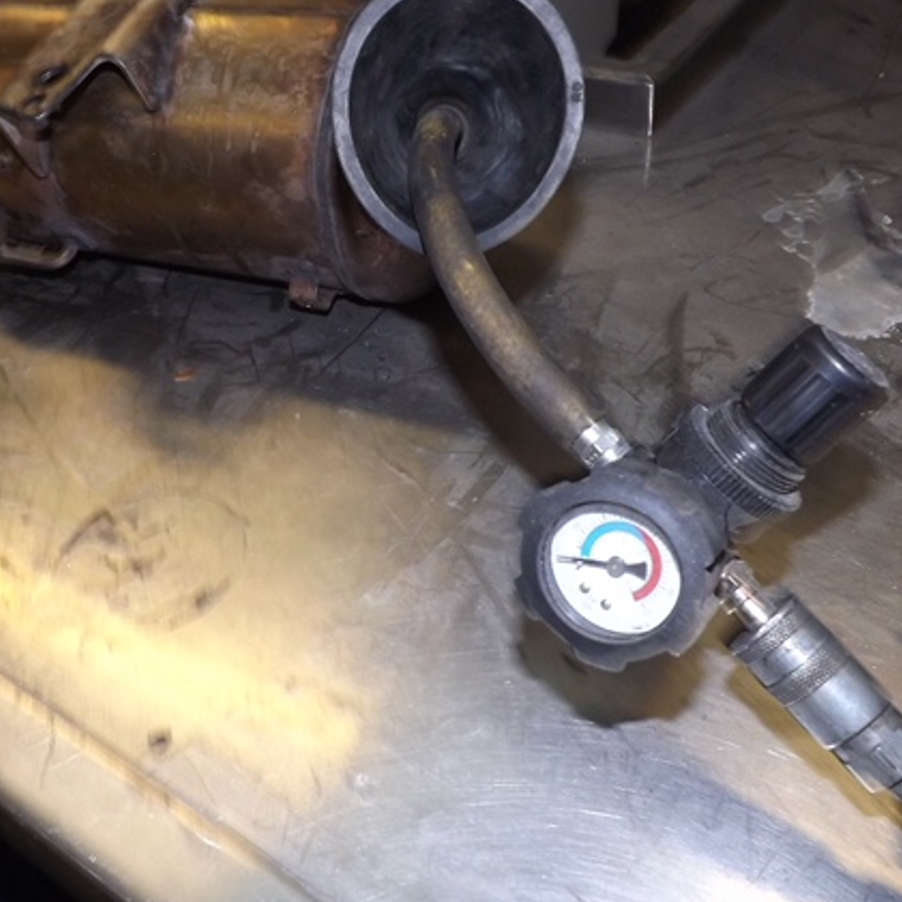 3. A flow test is carried out. Pressurised air is forced into the DPF at a set pressure using a monometer.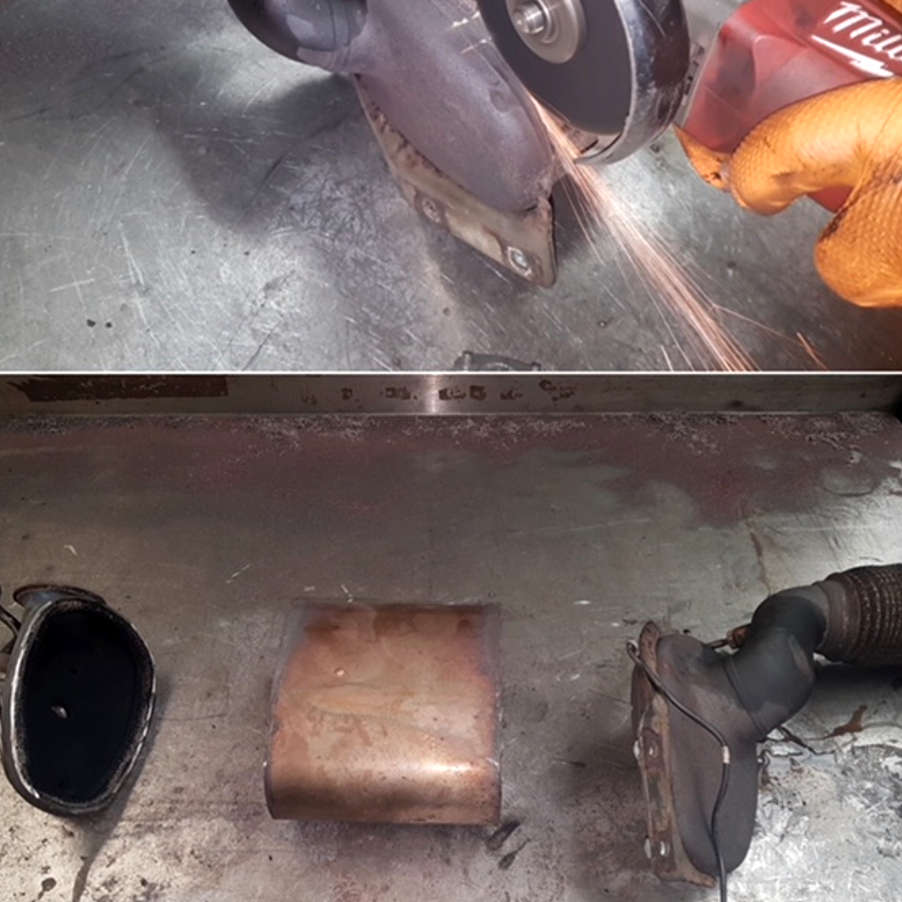 4. The filter is then cut open. This enables us to get to the whole face of the DPF and guarantee a thorough clean.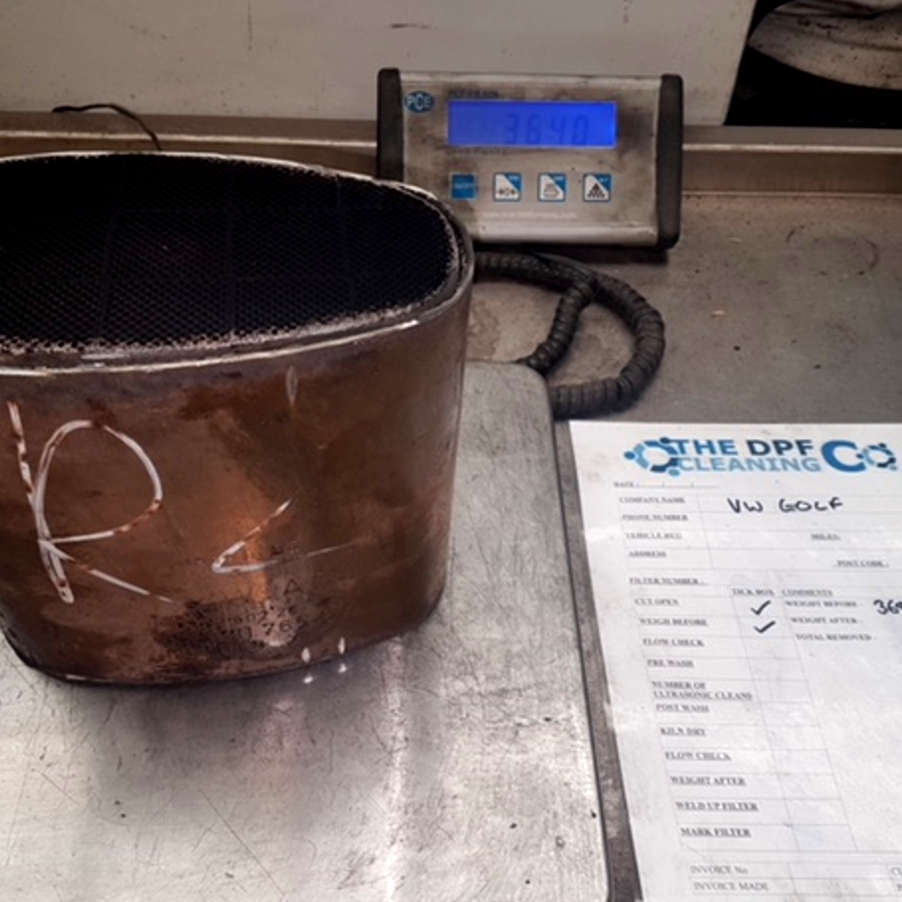 5. We then weigh the filter, this will give us a comparison reading at the end of the cleaning part of our process.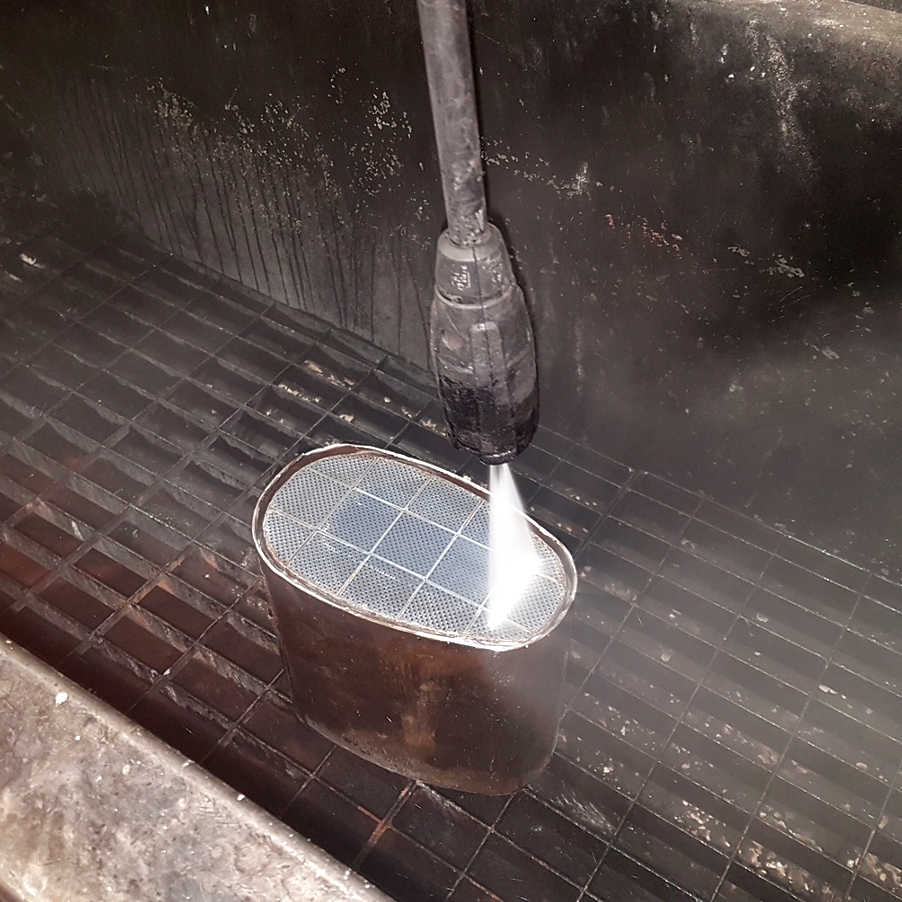 6. Prewash.This flushes out any loose particles of carbon, soot and ash contaminates inside the filter.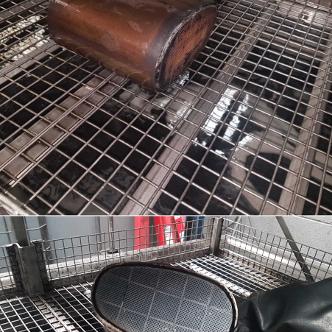 7. The DPF goes through a 30 minute cycle of ultrasonic cleaning. This process is repeated until the filter is clean.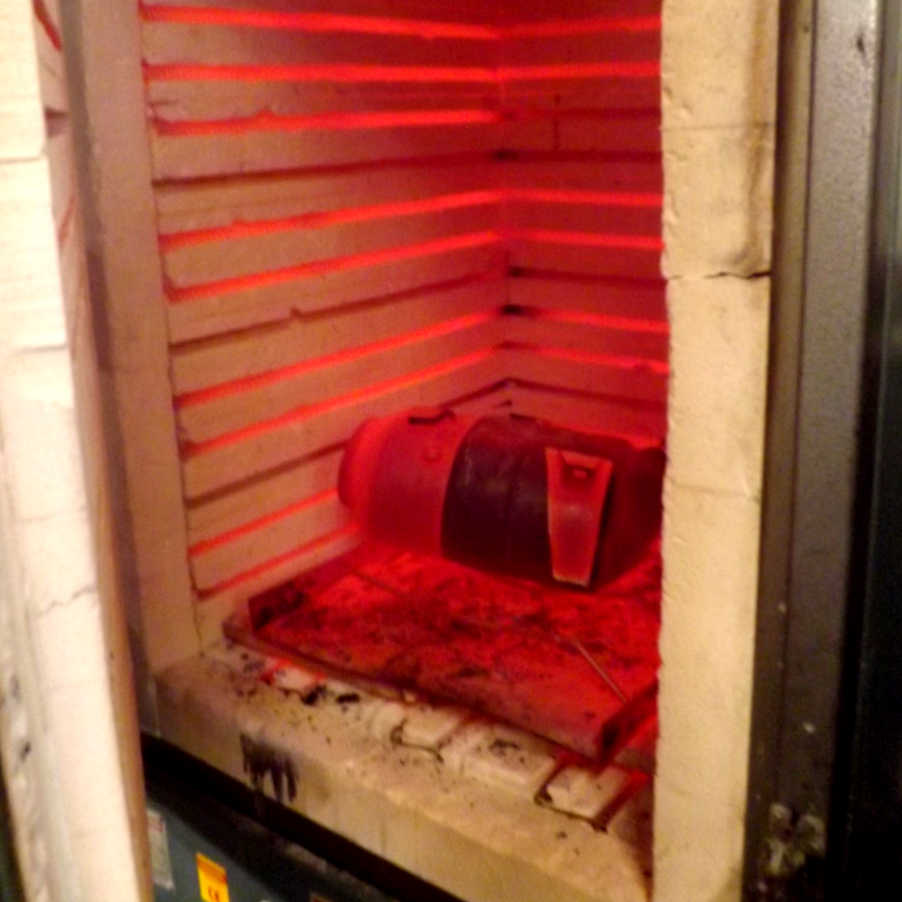 8. The Kiln. This dries out the DPF. 675 degrees for 90 minutes, also replicating a regen and turning any left over particles to ash.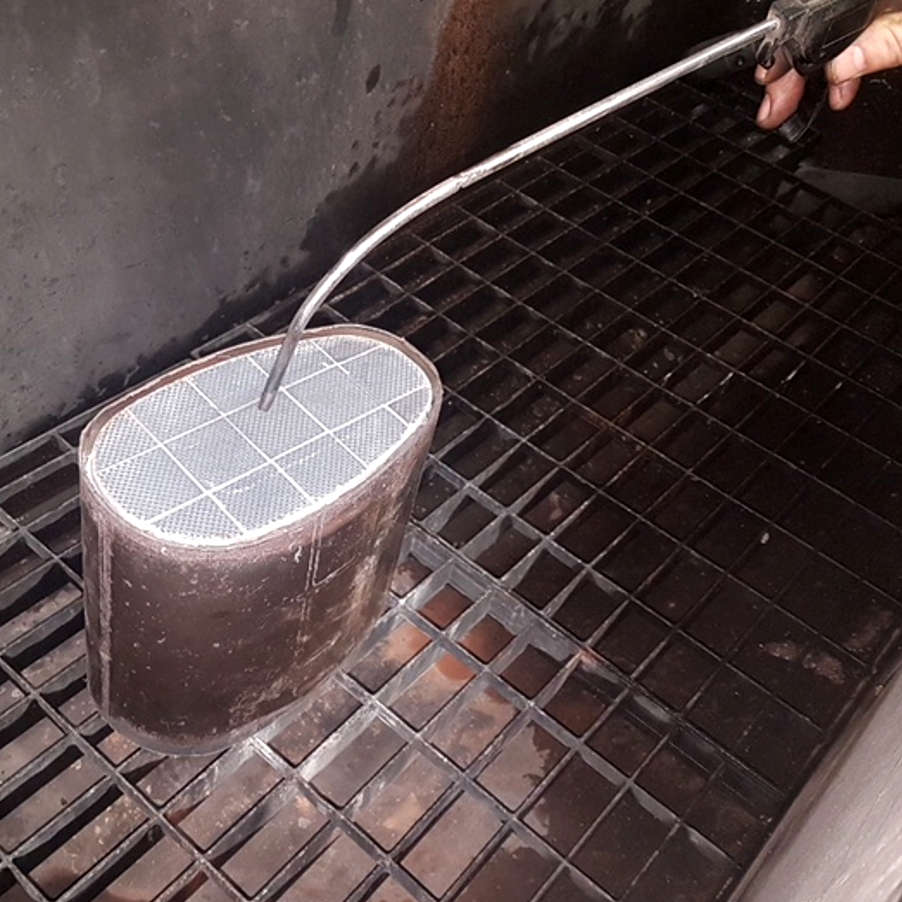 9. Air lanced to remove any final particles then on to re-weighing to see how much has been removed from the DPF.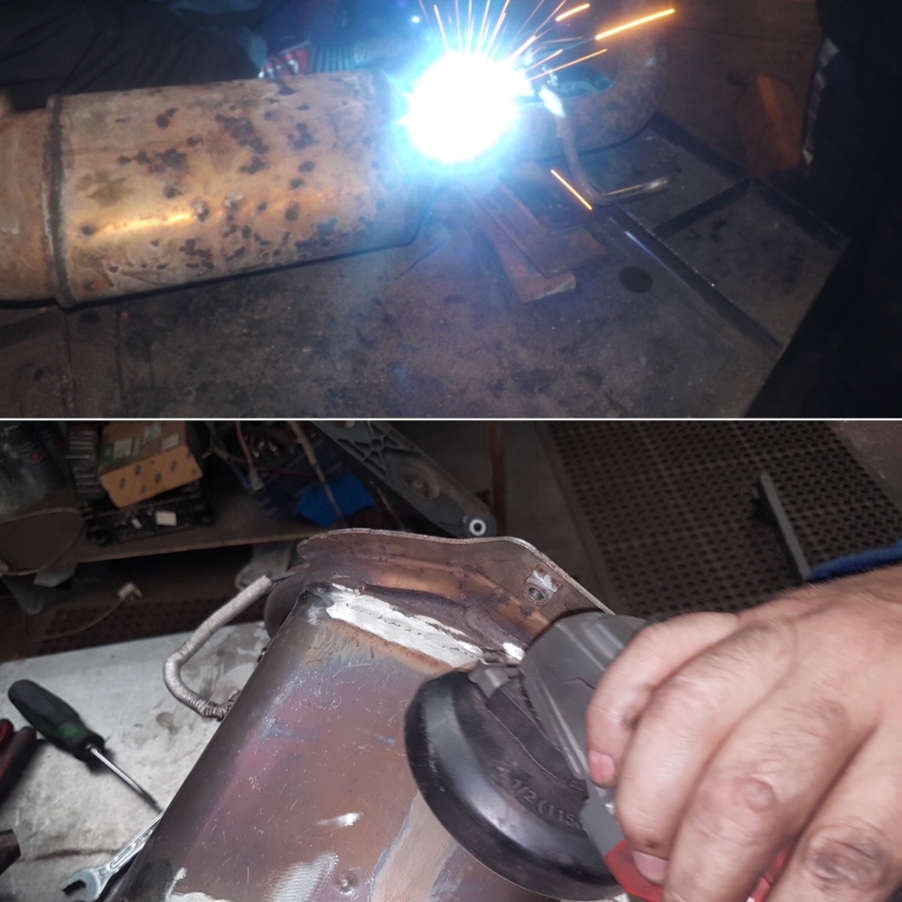 10. The filter is then welded back together and tidied up before respraying to complete the reconditioning.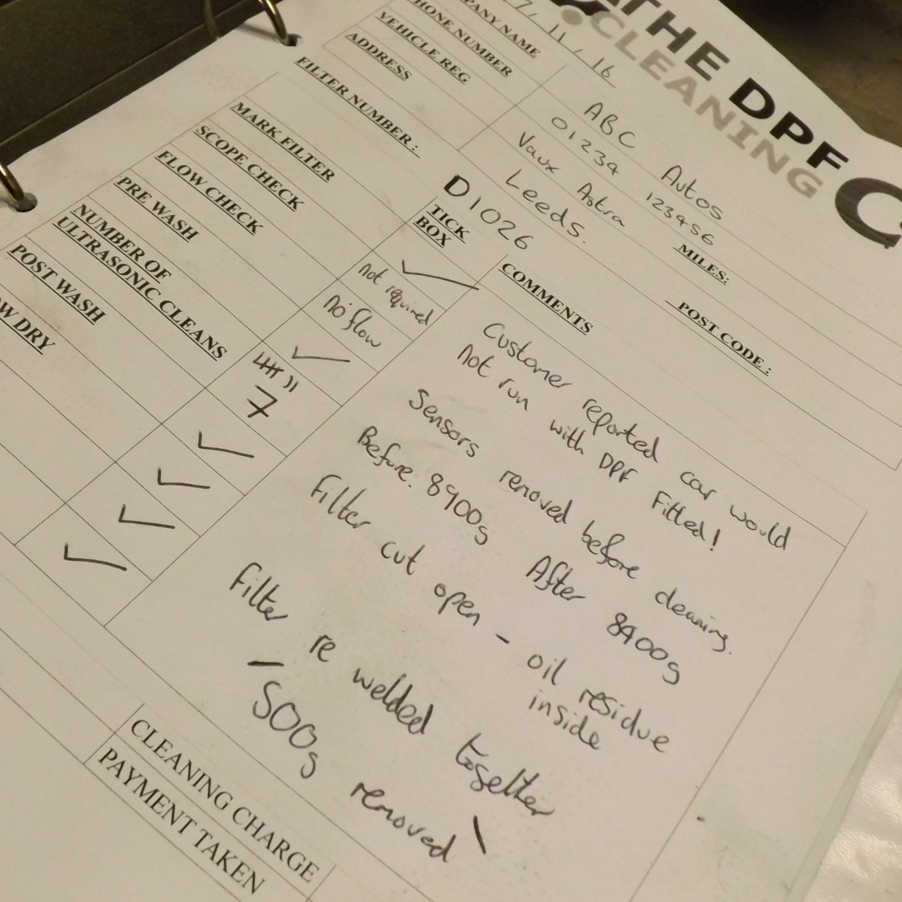 11. Final stage of the paperwork. The test form is completed and a copy kept for our records for and attached to the invoice.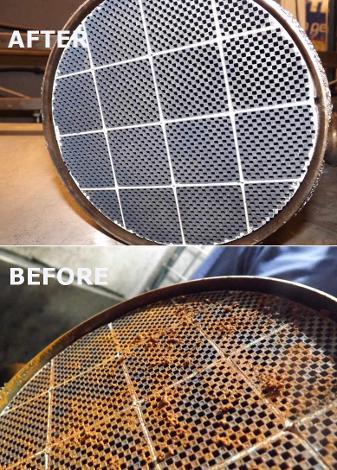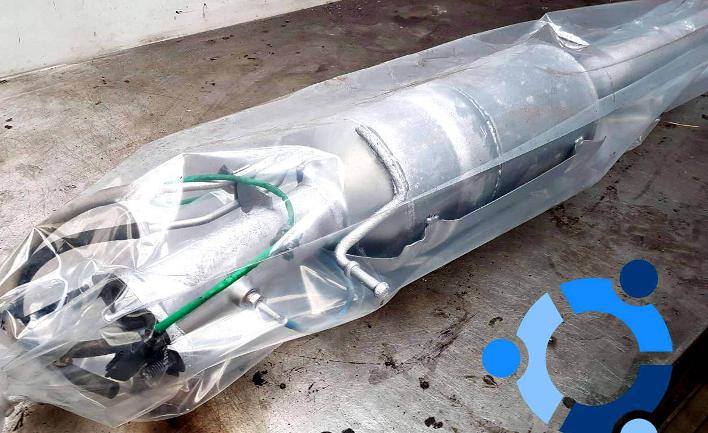 What we do is completely recondition a DPF cheaper than the price of a clean. Nobody else goes to the lengths The DPF Cleaning Co goes to when it comes to DPF cleaning.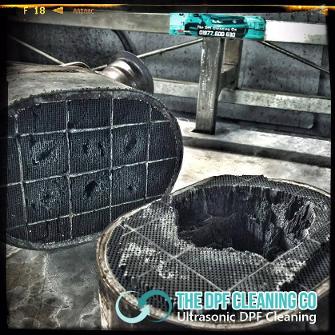 What the competition can't detect but will still charge you for cleaning.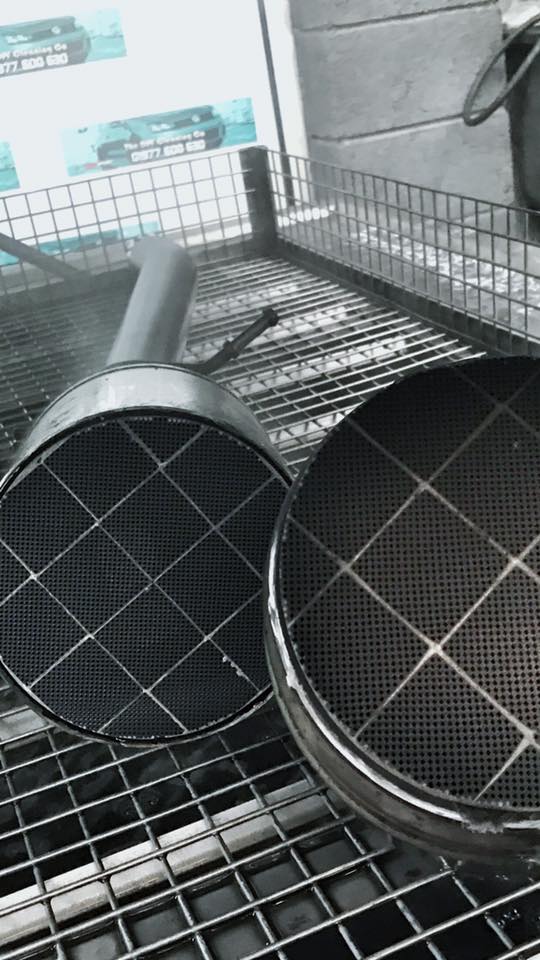 We only clean DPF's that can be cleaned. No clean, no fee, no risk.
Clean 1
Removal of the DPF from its casing, Full Ultrasonic Clean, Kiln Drying, Welding of the DPF back into its casing, Pre and Post Flow Test of your DPF.
*Includes "FREE" collection and return of your DPF within a 35 mile radius.
*Outside a 35 mile radius charges apply. Call us for a quotation or, you can simply have the DPF sent to us and returned via a courier service. We're on hand to assist with this.
£169 + VAT
Call Us Now on 01977 600630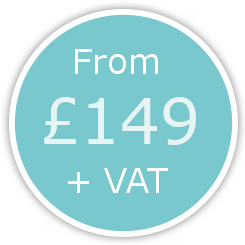 Clean 2
*Full Diagnostic. Removal of the DPF, Removal of the DPF from its casing, Ultrasonic Clean, Kiln Drying, Welding of the DPF back into its casing, Pre and Post Flow Test, Refitting of your "CLEAN" DPF, Software Reset and Test Drive.
*Sometimes it's not the DPF at fault. We check this first with our "dealer level" diagnostic equipment to diagnose and rectify the actual issue.
This represents excellent value for money.
Cars: just £299 + VAT
Vans, SUV's and 4x4's just £329 + VAT
Call Us Now on 01977 600630
Clean 3
Commercial DPF Cleaning.
Price on application ... you'll find us cheaper than the competition by the way, call us for a quotation.
Call Us Now on 01977 600630
Don't confuse what we do with the competition ... we remove the DPF from it's casing, Ultrasonically clean it, dry clean it and do independent "pre" and "post" flow tests. For this reason we have a 0% return rate because we know when you DPF leaves us we know it's clean, because it's been visually inspected as clean and the only way you can do that is by removing a DPF from its casing.
We clean DPF's for the general public, local garages, councils, fleet companies, warranty companies and dealerships ... for more information on what we do, click on the Facebook logo below and get a better insight into our operation.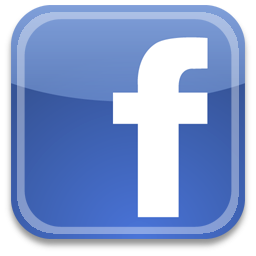 Over 4000 DPF's Cleaned to date.