The DPF Cleaning Co |Pricing
We've decided to keep pricing as simple as possible ...
Full Ultrasonic DPF Clean, with associated read out is just £159 plus VAT, we think at that price we are by far the cheapest in the UK for what we offer.
Pick up and return delivery by one of our vans is absolutely free within a 35 mile radius.
If you're between a 35 mile and 100 mile radius, collection and return to you is just £50 extra.
Outside a 100 mile radius delivery and collection pricing is by application.
Diagnosis, full removal of the DPF, Ultrasonic Cleaning and reconditioning, Kiln Drying, refit of DPF and recalibration can be done at our premises. Pricing is £300 plus VAT for cars and £329 plus VAT for vans, SUV's and 4x4's.
Commercial DPF Cleaning prices on request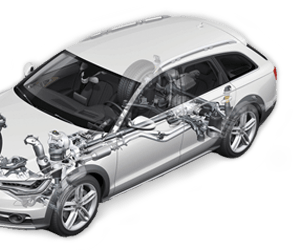 Our DPF Cleaning Process
We run a step by step process on every DPF we clean. This includes:


Internal Inspection of the DPF Filter with an endoscope
Pre-clean Weigh
Flow Test
Ultrasonic Clean
Filter Drying Process
Post-clean Weigh
Post-clean Flow Test
Filter return with a full report
What we don't do is "DPF Removal" or what's commonly known as "DPF Delete". To find out why, click on the button below.